Fall has officially caught up to us and with it comes a new color palette, a change of wardrobe, and fall cocktail recipes. Taking a twist on (and adding a twist on top of) our favorite cocktails is the perfect way to unwind during happy hour – or better enjoy those breezy days in the Hamptons.
As the leaves begin changing to various, vibrant hues, your drink should be able to as well.
Moser Pebbles Highball Glasses offer just the right array of colors for any cocktail – but especially an Apple Cranberry Moscow Mule. This tart-take on a personal favorite melds together traditional fall flavors with slight ginger spice.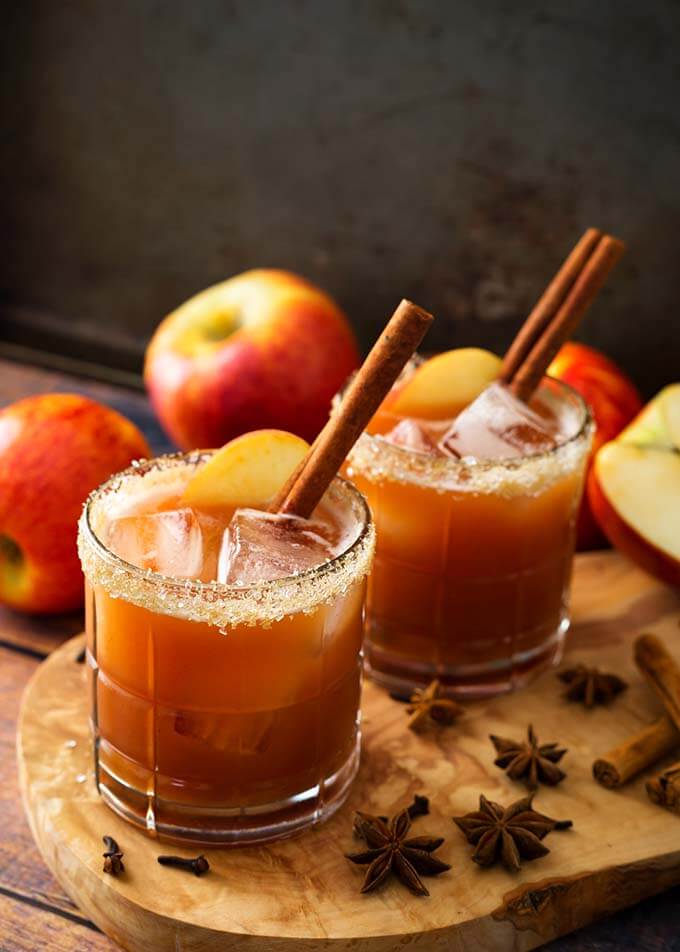 INGREDIENTS
2 tbsp apple butter 2 oz bourbon 1/4 cup apple cider 2 shakes Angostura bitters 2 tbsp coarse sugar (or sugar/brown sugar mix)
INSTRUCTIONS
Sugar the rim of the glass in coarse sugar, or a sugar/brown sugar mix. Set aside, then add ingredients to a cocktail shaker. Add ice and shake for 20 to 30 seconds. Pour over large ice cubes and garnish with a cinnamon stick and thinly sliced apple.
It would not be fall without a pumpkin beverage.
This Pumpkin White Russian
would wow on any occasion and is as simple as can be. The lightly colored drink would be presented beautifully in a
William Yeoward Country Fanny Goblet
.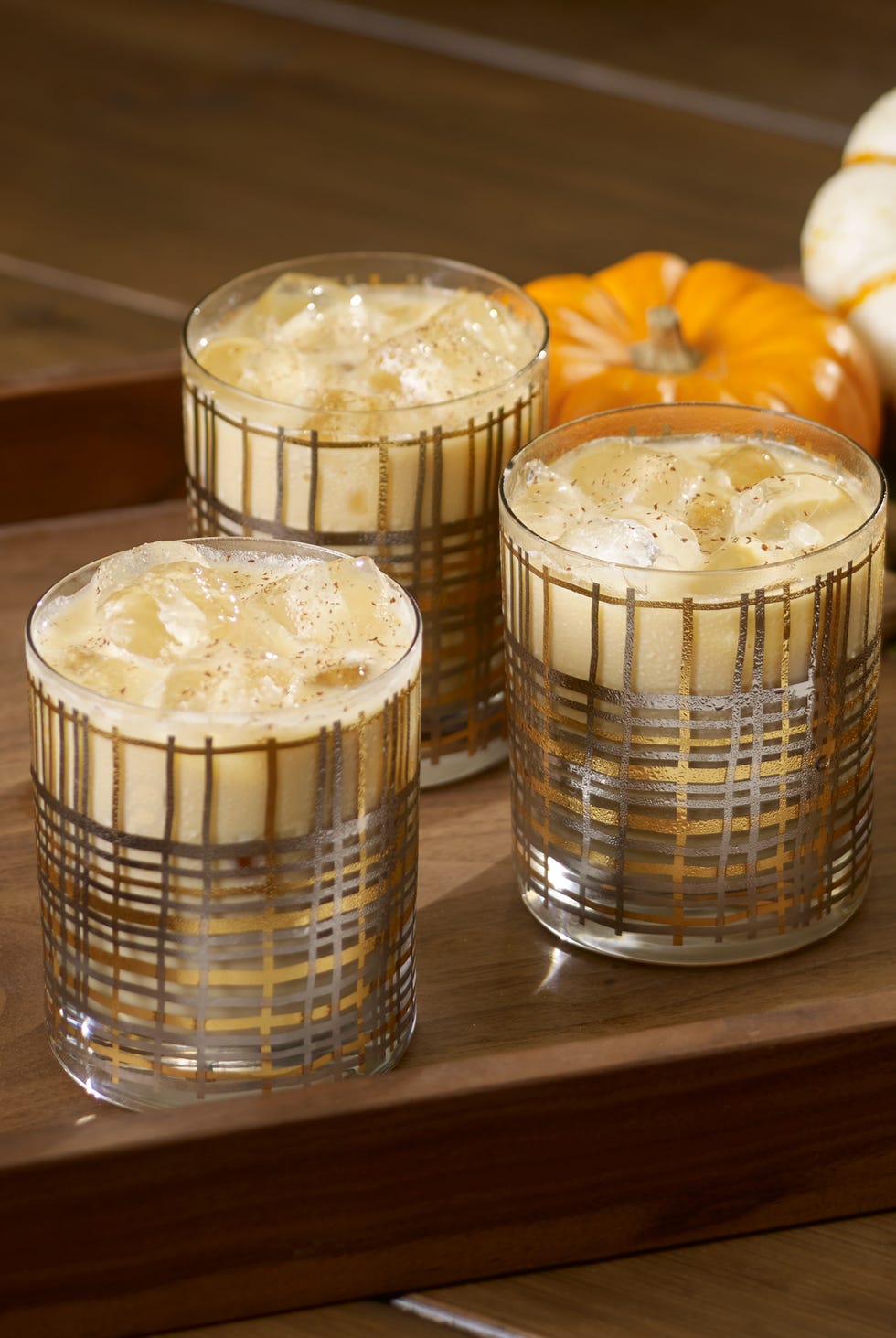 INGREDIENTS
1 oz pumpkin spice Kahlua 2 oz vodka 1 oz heavy cream
INSTRUCTIONS
Combine Kahlua, vodka, and cream into glass over ice. Stir lightly.
If you want a drink on the lighter side, this
Fresh Pear Cocktail
is the perfect refresher to lounge with. This cocktail would embody the season itself in Baccarat's beautiful
mosaic tumblers
.
INGREDIENTS
1 medium pear 4 oz citrus-infused vodka 1 tbsp pomegranate juice 1 tbsp fresh lime juice 1 tbsp agave syrup or sugar syrup 1½ oz hard apple cider Pear slices (optional) Sparkling water (optional)
INSTRUCTIONS
Shred pear and place pulp on several layers of cheesecloth. Gather edges of cheesecloth together, and squeeze over a measuring cup to yield 1/3 cup fresh juice. Combine pear juice, vodka, pomegranate juice, lime juice, and agave syrup in a cocktail shaker with ice. Strain the vodka mixture into a glass. Add cider, top with sparkling water, and garnish with pear slices.
To add some spice to your drink list, the
Cinnamon Maple Whiskey Sour
is the perfect treat. The pops of flavor truly take the standard whiskey sour to an elevated level with the mix of spice and sweetness. An exciting drink deserves an equally exciting glass, and no piece is better than the colorful version of the
Kenyan Wildlife Old Fashion Glasses
.
INGREDIENTS 1 ½ oz bourbon 1 oz fresh lemon juice ½ oz maple syrup Pinch of ground cinnamon, optional INSTRUCTIONS Fill a cocktail shaker with ice. Pour in bourbon, lemon juice, maple syrup, and a pinch of ground cinnamon. Shake well, then pour the mixture into a glass.
If you're still transitioning between summer and fall, this simple fig and hazelnut black tea recipe will give that final nudge. This
fin d'été
is both gourmet and refreshing – making it the perfect companion for a smooth, seasonal transition. This cocktail would look stunning in
Waterford Elegance Optic Collection Glasses
.
INGREDIENTS
1 ½ oz fig infused vodka ½ oz amber vermouth ½ oz simple syrup 1 tbsp lemon juice 2 oz hazelnut black tea
INSTRUCTIONS
Fig infused vodka
Cut your figs in 4 and place them in a glass container. Add the vodka and let steep for 48 hours, stirring occasionally. Filter into a glass bottle using a coffee filter and keep cool.
Sugar Syrup
1 part sugar, 1 part water. Pour the water and sugar into a saucepan. Heat over medium heat, stirring occasionally, until the sugar dissolves. Pour into a glass bottle. Store in the refrigerator.
However you enjoy your fall cocktails, always make sure it is with style!